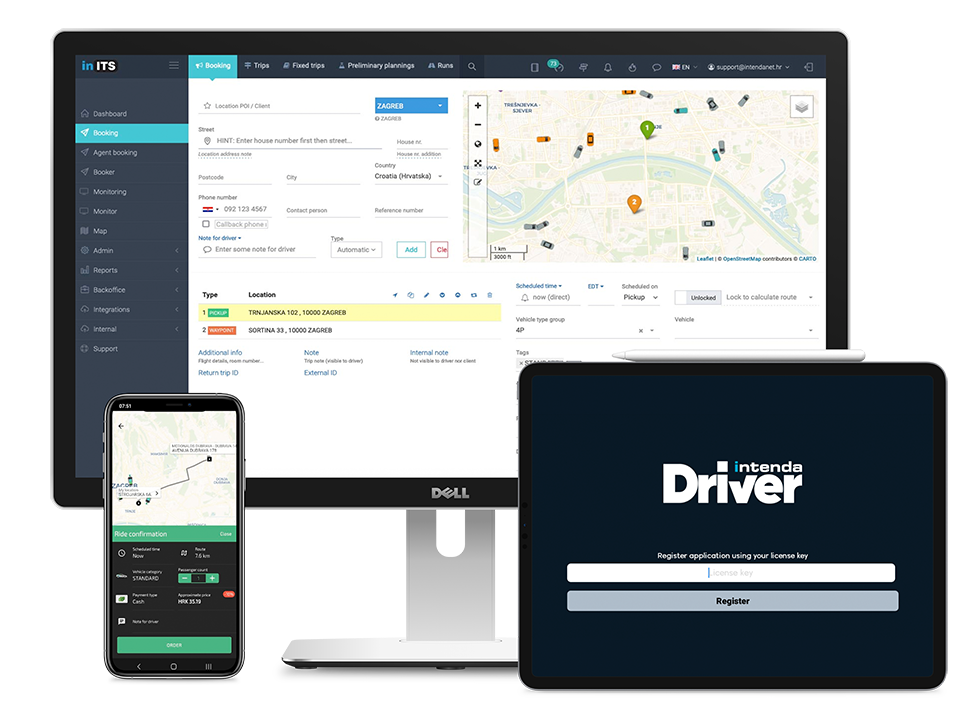 inITS is one of the most powerful European software solution for taxi companies and organized group transport.
Flexibility
inITS is designed to be flexible and support business growth.
Technology
The inTAXI team are always developing our leading technology to ensure that our product remains at the forefront of industry technological advances.
Experience
With over 12 years' experience in the taxi and software industries, inITS was built for taxi people.
The inITS consists of the following optional modules and functionalities
TECHNOLOGY
inITS is a cloud-based microservice system, based on the Lagom framework, it is event-driven through a central message broker Apache Kafka and uses Elastic Search for quick data lookup.