The booking screen allows users to create a trip to be dispatched immediately or scheduled in advance, view and manage trips.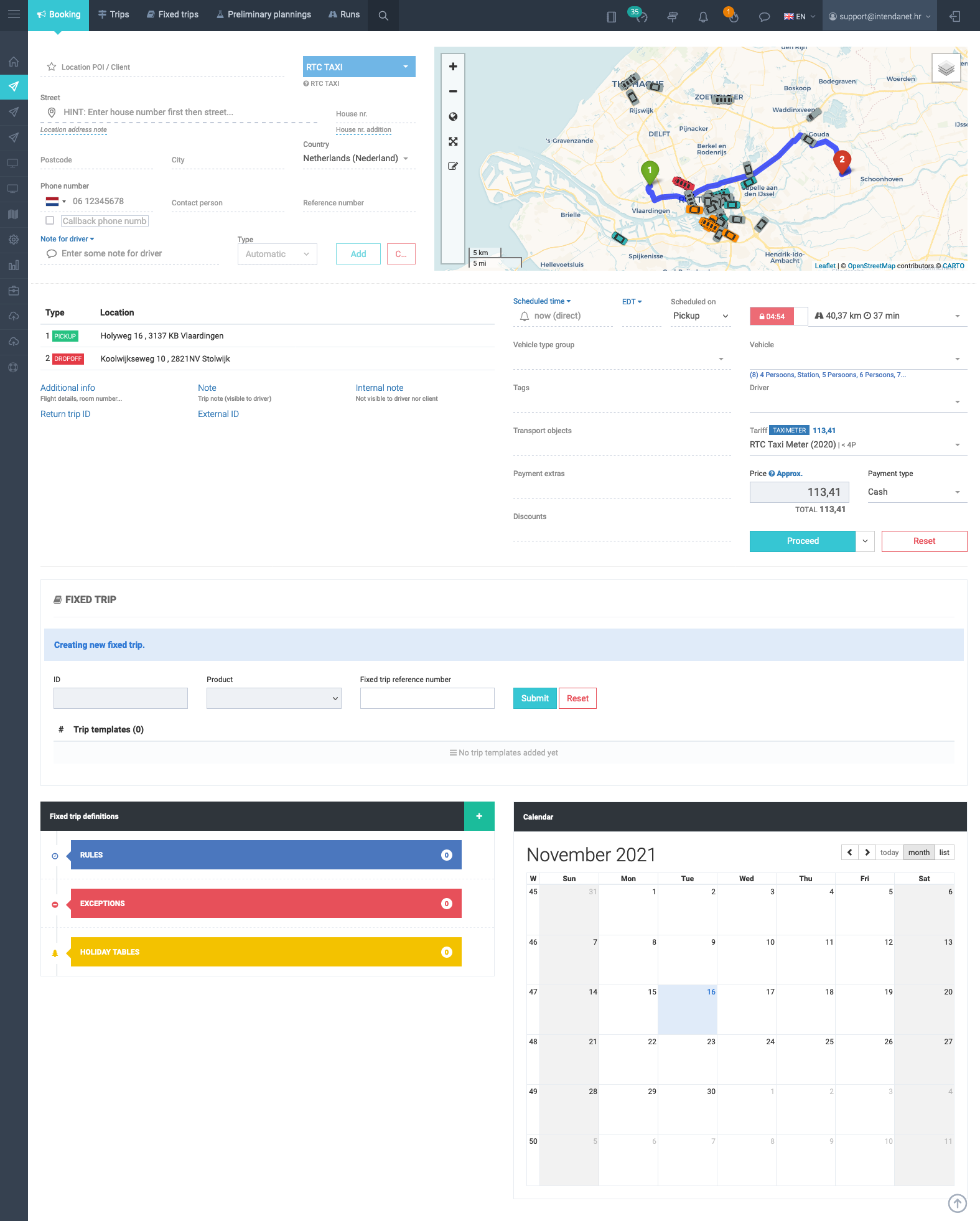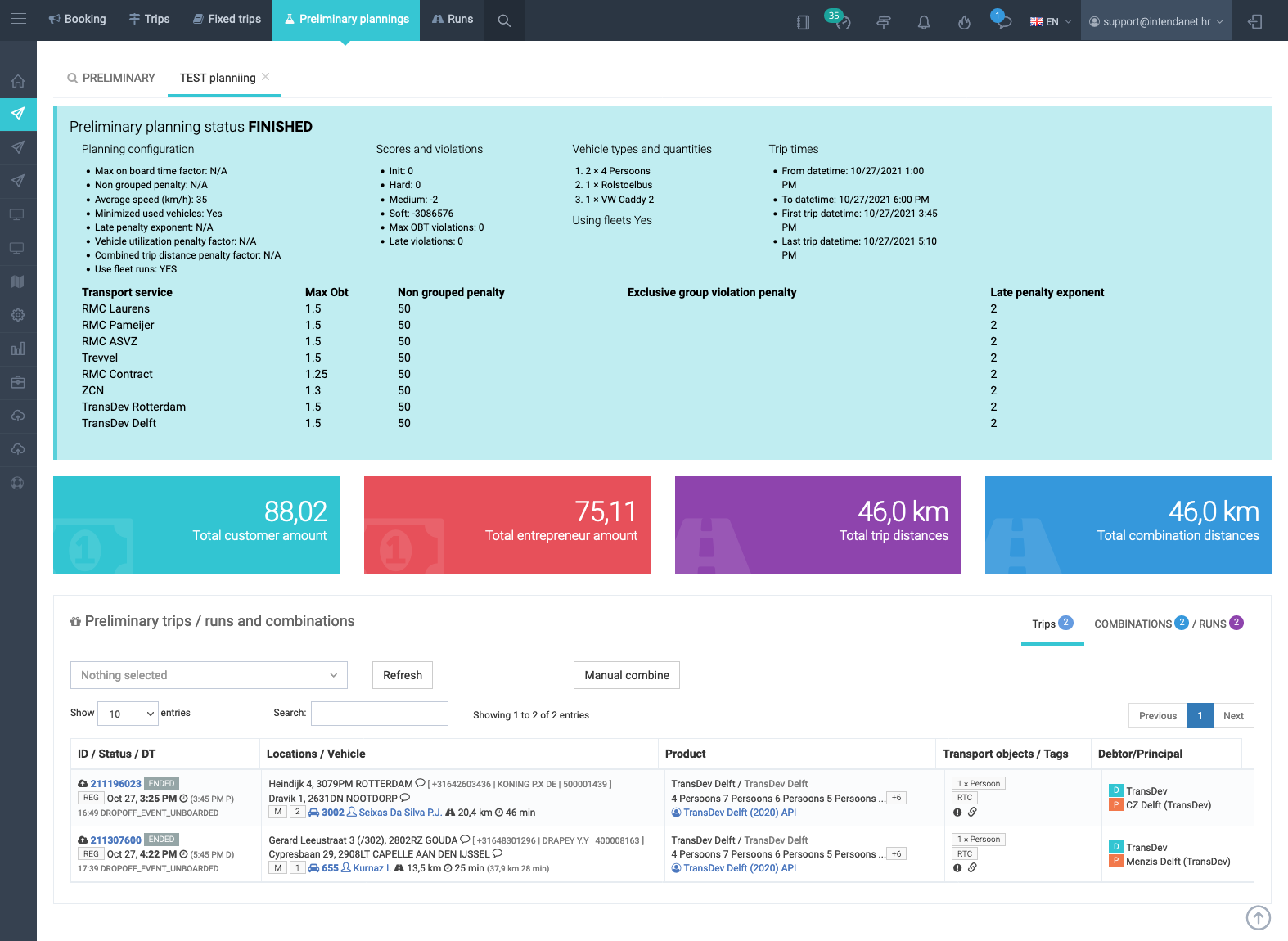 Static & Dynamic Planning
Combining multiple trips in a single route.
Money saving – optimizing number of vehicles needed for the day
Higher fleet efficiency – saving empty vehicle kilometers
In Vehicle monitoring screen the user can keep track of the vehicles belonging to the fleets that the user has privileges over and perform actions on those vehicles.